The Joker
The Clown Prince of Crime
First appearance: Batman #1, April 25, 1940
The Creation of the Joker
The dominate story of the creation of The Joker is that artist Jerry Robinson, who worked for Batman creator Bob Kane as an inker, had the idea for the character. Bob Kane long disputed this story, saying that he and frequent Batman writer Bill Finger came up with the character, and that Robinson only added the playing card element.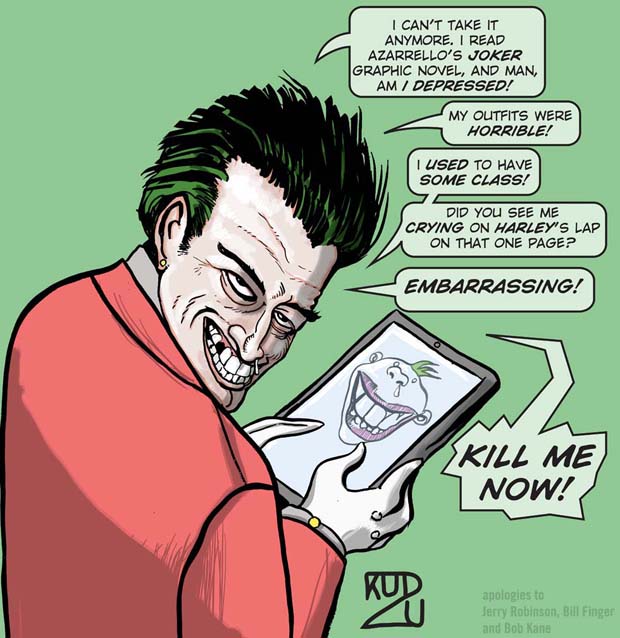 ---
---
Robinson's claim is that he developed The Joker character through rough sketches and story ideas, and after talking with Batman writer Bill Finger, Finger suggested to visually base the character's visage on the appearance of the sympathetic silent-movie character Gwynplaine who is scarred with a permanent smile in the film The Man Who Laughs. In the 1928 silent film, Gwynplaine travels in a circus and the story itself is in the vein of other popular circus titles of the silent era (like the Lon Chaney Sr films "He Who Gets Slapped" and "Laugh Clown Laugh.")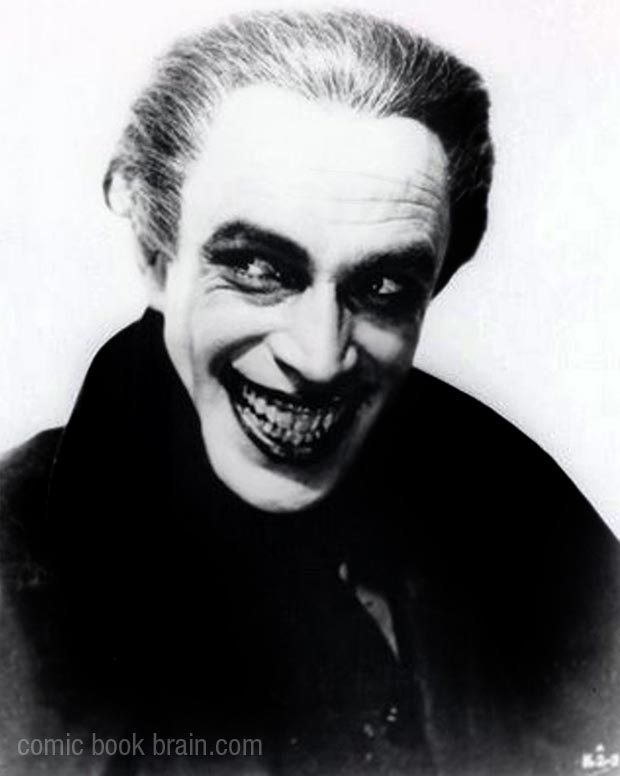 ---
Robinson's story about the creation of the Joker:
Robinson had wanted to write the original story that introduced The Joker, but competing deadlines for both Batman art and Robinson's journalism school requirements resulted in Finger writing the first appearance which utilized a number of Robinson's ideas, particularly the Joker playing card as a symbol of the sinister serial-murderer.
---
---
Bob Kane on the making of the Joker
Bob Kane's claim is that Bill Finger owned a book with a photo of actor Conrad Veidt as Gwynplaine, and that he and Finger worked on the character before Robinson added the playing card, and that principally it is he (Kane) and Finger who created the character.
Changes
During the "golden-age" of comic books, by the 1950s the Joker was often depicted as actually "funny" (though usually as the butt of 1950's humor) during that phase of DC Comics history.
Since the "new look Batman" of the 1960s, though, the Joker is more traditionally used as a pathological killer-opposite to Batman, which reflects his gritty and psychotic origins.
---
Jerry Robinson Bio Book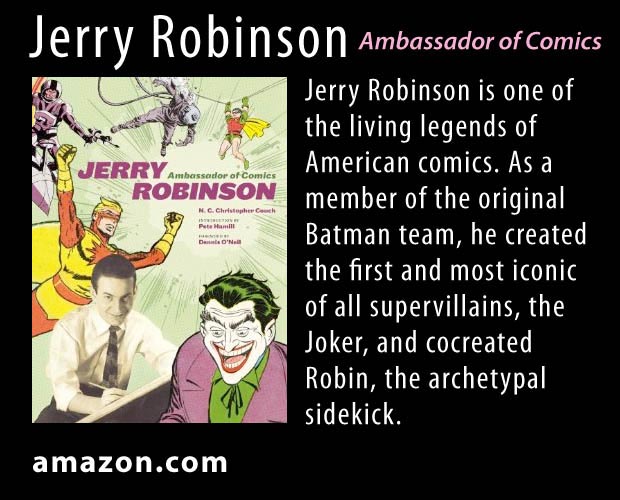 ---
The Jokers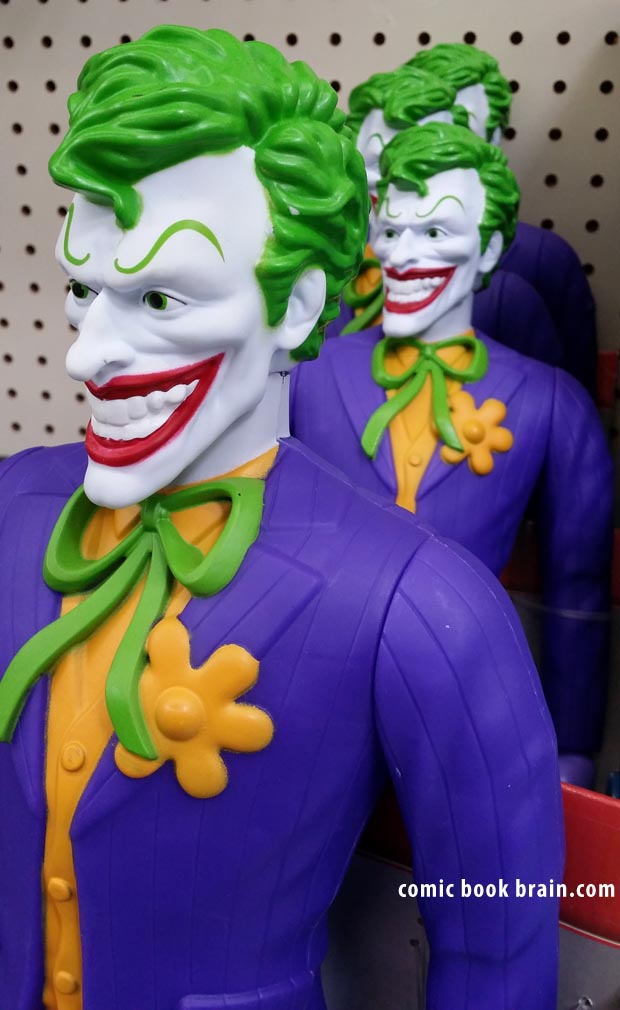 Toy Store
---
More Joker
The Joker Movie Log
---
---
Original page April 2012 | Updated March 2021